Cookies Policy
This Cookie Policy relates to the website www.ilpenninodinoaloi.it managed by Il Pennino di Aloi Secondo & C. s.a.s. with headquarters in Via Monte Rosa 106, I-10154 Torino (Italy).
Cookies are simple text files do not necessarily invasive. For example, if you click the OK button, a coockie will be installed in your browser and the system will be able to understand that you have already read these notes or otherwise familiar with the matter and avoid so to show this warning whenever you change your page.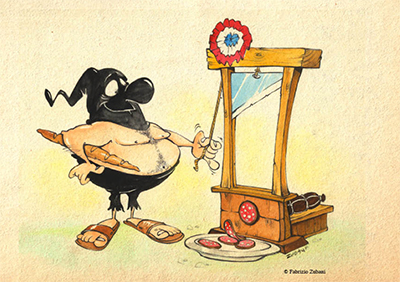 This site does not allow access to third-party servers or AD networks using technology capable of sending listings in your browser through ilpenninodinoaloi.it.
This website uses only technical cookies no profiling and or recording your browsing habits since it does not publish advertisements by "Google AdSense" or other service companies with exception of some components transmitted by "Google Analytics", a web traffic analysis service provided by Google Inc. ("Google"). In this case it comes to third-party cookies collecting and managing strictly anonymously to monitor and improve the performance of host site (performance cookie).
Google Analytics uses "cookies" to collect and analyze anonymous information on the behavior of use of this website (including your IP address). This information is collected by Google Analytics, which processes in order to prepare reports for Il Pennino operators regarding activities on the websites themselves.
This website does not use (and do not allow third parties to use) the analysis tool of Google to track or collect personally identifiable information. Google will not associate your IP address with any other data held by Google or seek to link an IP address with the identity of a user. Google can also communicate this information to third parties unless required by law or where such third parties process the information on Google's behalf.

As clarified by the Guarantor in the order of 8 May 2014, the "cookie analytics" are treated as technical when cookies are used directly by the site operator to collect information in aggregate form. Therefore is not necessary the presence of banners warning on the pages or block coockies systems but the simple signaling in the site, as in this case.
For further information, please refer to the link below:
https://www.google.it/policies/privacy/partners/
You can selectively disable Google Analytics coockies installing on your browser the opt-out component provided by Google. To disable the action of Google Analytics, please refer to the link below:
https://tools.google.com/dlpage/gaoptout
If you want to delete cookie already stored on your computer, see the instructions on your browser by clicking on menu <Help>. Further information about cookies and how to manage them can be found at this address: